Be prepared for GDPR in Salesforce with DataPro Tools
DataPro Tools is a Salesforce App available on AppExchange to help manage consent and other GDPR requirements.
Contact us now for a free demonstration.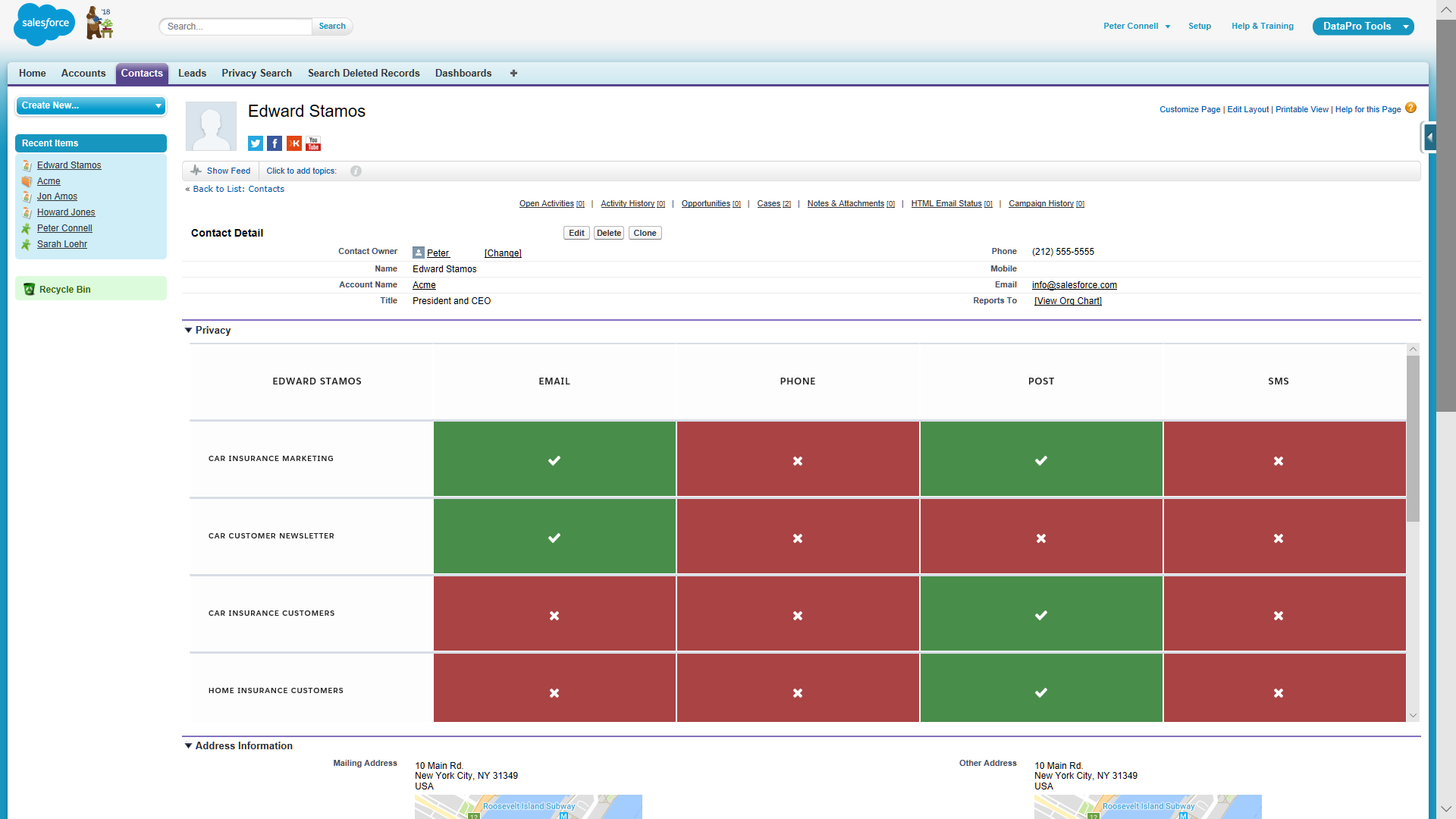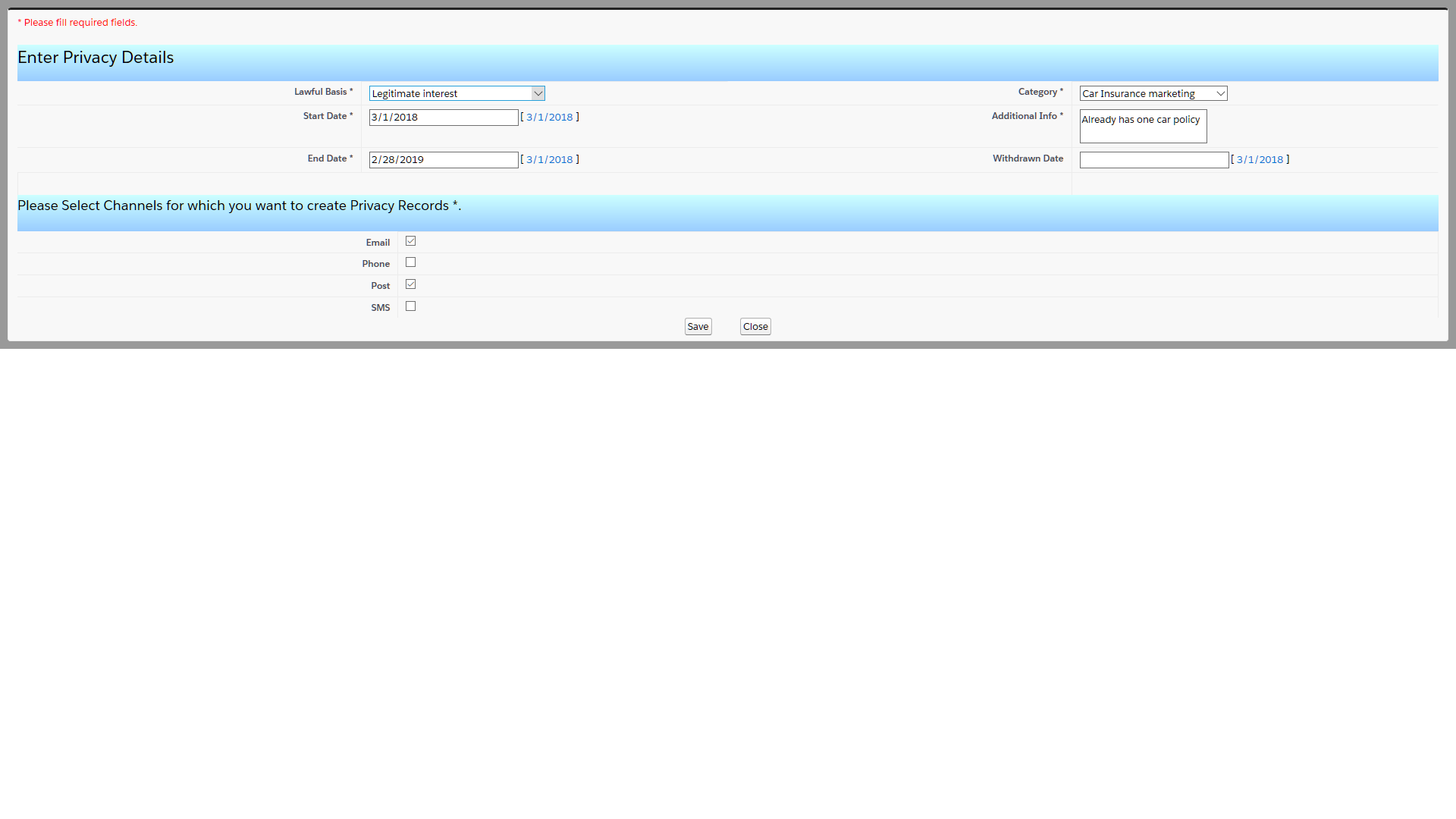 Lawful Reason Management
The General Data Protection Regulation states that every contact within your database must have a lawful reason for being there.
There are six allowable reasons:
1. You have consent from the individual
2. It is necessary for the performance of a contract with the individual or to take steps into a contract
3. It is for the purposes of legitimate interests pursued by the controller or a third party
4. Processing is necessary for the performance of a task carried out in the public interest or in the exercise of official authority vested in the controller
5. It is to protect the vital interests of a data subject or another individual
6. It is needed for the compliance with a legal obligation
Consent Reasoning
As well as a reason for storing a contact within a database you must also have details as to which channel and category they would like to be contacted through.
Channels could include:
> Phone
> Email
> SMS
> Post
Right To Be Deleted
When a Contact or Lead record is deleted the system stores an audit trail version of the main details that cannot be accessed.
A search function is provided to be able to enter a name to see if it exists in the deleted records, i.e. proof of deletion
Privacy Criteria Search
Ability to search for Contacts or Leads by privacy criteria. This means it is possible to select all records that have a lawful basis for a certain category and channel on a certain date. Also it is possible to select those records that will have an expired consent at a certain date.
Dashboard Control Centre
This enables data controllers to instantly find out which type of channel they can use to contact their customers.
Displayed within the account view in an easy to follow table, green boxes indicate which channels customers can be contacted by, where as red boxes show the channels they wish not to be contacted by.
Bulk Delete & Update
Having searched for records that do not have a lawful basis, the bulk delete option should then be used as it is not possible to justify storing or processing that data.
For a newly imported data list, or legacy data that does not have any privacy details, it is possible to update unlimited records at the same time with the same details.